Carpet Cleaning For Health Reasons: Carpet Cleaning Castle Rock CO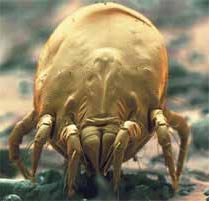 TLC Carpet Care located in Castle Rock Co knows that a clean home starts with clean and healthy carpets. TLC Carpet Care knows how important it is to have a local and reliable carpet cleaner in Castle Rock. Nothing cleans more thoroughly or protects your carpets and upholstery better than the TLC Carpet Care's carpet cleaning process, also known by the IICRC as steam cleaning. For over 18 years, people in Castle Rock CO and The Douglas County area have relied on the carpet cleaners at TLC Carpet Care to keep their carpets and upholstery clean and free from harmful allergens and dust mites and pet bacteria.
TLC's IICRC certified carpet cleaning technicians use the steam cleaning process to remove dirt, soil, bacteria grime and dust mites from your carpets. This carpet cleaning process is the preferred carpet cleaning method recommended by the IICRC and all carpet manufacturers, especially the largest manufacture of carpets in the word Shaw Industries.
Environmental studies show that indoor air quality can be many times more toxic than outdoor air quality. Breathing contaminated air can be especially harmful to our children and pets, seniors, and people with health conditions like respiratory infections and chronic allergy issues. Combined with weekly vacuuming, hiring professional carpet cleaners like TLC Carpet Care in Castle Rock Co will ensure that your carpets and upholstery is free from air borne contaminants that can exaserbate breathing problems and existing allergies for you and your family members.
TLC Carpet Care in Castle Rock also offer Dupont Teflon carpet protector applications. Carpet protector helps you to maintain your carpets to stay cleaner and last longer. It repels food and drink spills, prevent stains and resists soiling. Most fresh spills will clean up easily with just water and a gentle carpet cleaning. Dupont Teflon Carpet protector won't change the look or feel of your carpet.
For more info on Carpet Cleaning For Health Reasons call TLC Carpet Care in Castle Rock Co at 720.314.0178 and you can also visit us at tlccarpetcare.net