Carpet Cleaning Allergy Season: Carpet Cleaning Castle Rock Co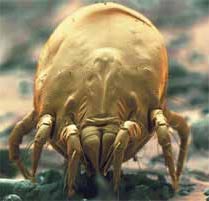 In Castle Rock Co allergy season seems almost to be year around. When it comes to your carpets they can attract allergens in which agitate conditions such as sneezing, coughing and nausea and other respiratory conditions TLC Carpet Care in Castle Rock co has carpet cleaning products that can protect against the times and likelihood of sickness, and eliminate the many risks that arise from germs and illnesses.
Flu season is a difficult time for authoritative figures, and when your family members are continuously effected by the residue from contaminates in which is hidden deep in your dirty carpets, the entire air quality changes from positive to negative. This drastic change does nothing but bring sickness into to your home, and can affect the health in your home as a whole. Rightfully proven, appearance means everything when it comes to your home. Whether you are the most thorough house cleaner in Castle Rock , or you at least try to maintain your home and carpets that matters not if your carpets are dirty and foul-smelling. Create a healthier indoor air environment for your family members including your pets by ensuring your carpets remain clean and bacteria free. Here at TLC Carpet Care in Castle Rock Co, we understand the value of a clean home. Let our carpet cleaning experts provide you with the ability to experience the feeling of a fresh carpet. We offer customize carpet maintenance packages tailored to suite your particular home, ensuring you obtain a crisp carpet for years to come.
For more info on Allergy season Carpet Cleaning call TLC Carpet Care at 720.314.0178 and you can also find us online at tlccarpetcare.net