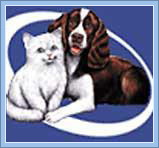 Many Castle Rock Co homeowners have cats and dogs in the home, and as well trained as your furry friend maybe occasionally their going to have accidents. When that occurs your likely to have some ugly stains and horrible odors. Can the Pet stains and odors be removed?
Depending on the severity and how long the your cats and dogs have been urinating and or soiling on the carpets plays a role. We can evaluate the probability of a successful removal based on history. Isolated incidents are likely to be easily removed. If the pet spot is fresh, (within the last week or so) a simple enzyme formula is applied to the area and allowed to dwell after the cleaning. These enzymes can work up to 7 to 10 days.
If your Pet stains and odors are more chronic the more difficult it may become to remove especially if the bacteria is in your padding. If this is the case a more aggressive cleaning procedure are necessary, including flushing the spot and extracting with TLC Carpet Care's stain sub surface tool called the "water claw".
A post Urine Stain Remover is applied for any remaining yellowing stain that is still there. This process will take care of 95% of the yellow stains that we run into on a daily basis. A word of advice! Applying a carpet cleaning from stores using over the counter stain products can actually do more harm than good. Most of them are ineffective as well.Not calling a professional carpet cleaning company like TLC Carpet Care in Castle Rock Co for an extended period of time, lessens the likelihood that the pet stain and odor will be completely removed.
If there is no visible stain present and you just need to deodorize the home, TLC Carpet Care in Castle Rock has various odor control products that we can use to cure the problem.
Urine and stool is bacteria that can release ammonia gasses into the air that can cause respiratory issues. Especially with people who deal with allergies. Don't delay cleaning your carpets. Not just for the carpets sake but for your families health as well as your pets well being.
For more info on Can Pet Stains and Odors Be Removed? Call TLC Carpet Care in Castle Rock Co today at 720.314.0178 and you can find more info on our website at tlccarpetcare.net