How Can Carpet Cleaning Help With Dust Mites? Carpet Cleaning Castle Rock CO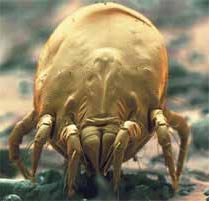 Walk Thru Inspection
TLC Carpet Care in Castle Rock has a professional team who are aware of the possible hideouts of the dust mites. Our carpet cleaning dust mite protocol includes carefully inspecting all areas of your Castle Rock home. They are highly experienced and have training in controlling a similar condition.
High-Technology Carpet Cleaning Equipment
Our dust mites cleaning team will use high quality and advanced equipment to clean up spaces and eliminate dust mites. These tools get rid of allergens and dust mites from your furniture, bedding, carpets, etc. They will ensure that the environment inside your home is free from any allergen and dust mites.
Extensive Experience
Removing your Castle Rock home from dust mites and allergen is not an easy task considering you are handling all the activities on your own. If you have no experience about locating the mites' main spots and where to look without affecting your carpets and furniture. Furthermore, you can develop an allergic reaction in the carpet cleaning process. Instead TLC Carpet Care, can send a professional carpet cleaning team to your home. They know how to remove dust mites without recirculation the air and the environment.
Eco-Friendly Cleaning Agents
All the carpet cleaning products we use are eco-friendly and will not cause any allergic reaction to your family. We know how to protect your carpets and furnishings. The process we will use will secure your family without causing any damage and threat to you and your family. Furthermore, our carpet cleaning techs follows every IICRC precautionary measure, and they know how to clean and disinfect your home before and after cleaning the house from mites. We will use PPE kits to ensure that you are secure from the virus and the mites.
Future Protocol
After cleaning your Castle Rock house, TLC Carpet Care techs will advise some effective methods and techniques to prevent the mites from reentering your home. They will analyze every possible entry point for dust mites, such as windows, doors and ventilation systems.
For more info on Can Carpet Cleaning Can Help With Dust Mites visit us at tlccarpetcare.net for you can call us at 720-314-0178