Can Carpet Cleaning Help with ALLERGY RELIEF?? Carpet Cleaning Castle Rock Co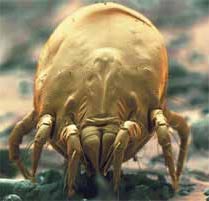 Families that have loved ones that suffer from allergies look at summer with a different expectation: it can be both the favorite time of year and at the the most uncomfortable.
The watery eyes, headaches and stuffy nose that allergy sufferers experience is often not limited to the change of seasons. Anyone with seasonal allergies can become just as sensitive to pet dander and as well as pollens; even dust particles, and dust mites circulating in your home can be a huge problem. The problem with mold and mildew can cause extreme discomfort and lung conditions.
At TLC Carpet Care in Castle Rock Co we have always been looking for ways to help allergy sufferers. With offering mattress cleaning services to the town of Castle Rock, along with hypo-allergenic carpet cleaning chemicals and specialized deodrizers, we can ensure improved indoor air quality, and even the sleeping improvements, of anyone suffering from this condition.
TLC Carpet Care is a certified provider of Microban®, the only E.P.A.and IICRC approved disinfectant for your carpets, upholstery, mattresses and area rugs. We also offer a line of hypo-allergenic carpet cleaning chemicals that are formulated to treat sleeping surfaces, including those products that may cause your allergies to flare up.
If you're an allergy sufferer or know someone who is, TLC Carpet Care is the company that can make a difference. Just give us a call at 720-314-0178 or schedule your carpet cleaning appointment today. Let TLC Carpet Care help put you put the comfort back in your Castle Rock home.
For more info in Can Carpet Cleaning Help With Allergy Relief visit our website at tlccarpetcare.net or to schedule your carpet cleaning appointment call us at 720-314-0178