Call TLC Carpet Care, Your local Carpet Cleaner: Carpet Cleaning Castle Rock Co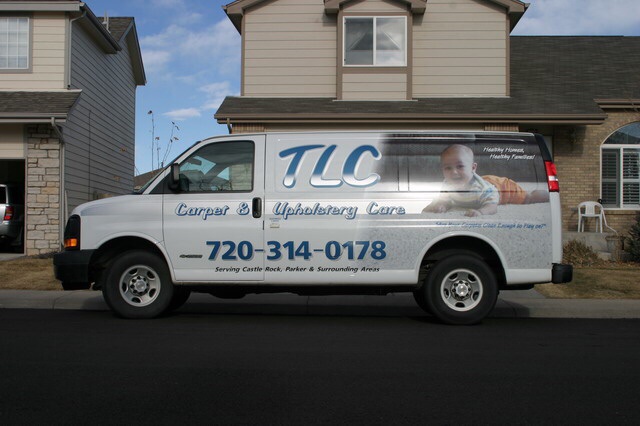 TLC Carpet Care is a business is family-owned and operated, at TLC Carpet Care in castle Rock Co we offer residential and commercial carpet and upholstery cleaning, as well as tile and grout cleaning and carpet protection. We are committed to our castle Rock homeowners and have a 100% money back guarantee that promises our quality of carpet cleaning.
TLC's carpet cleaning services in Castle Rock Co uses steam cleaning and truckmount technology thats recommended by the IICRC. That means your carpets will be thoroughly cleaned all the way to the backing of the carpets. Dry time averages 6 to 10 hours. This is especially useful for commercial businesses that don't have the time to wait for their carpets to dry. All of TLC Carpet Care's products are environmentally friendly, and safe for cats, dogs and children. Even though our products are organic, enzyme-based chemicals, you can rest assured knowing that they're powerful enough to digest and break down the toughest soils and the most stubborn stains. TLC Carpet Care even has the right solution to get out red wine, Kool-Aid, and coffee stains. We also offer our exclusive Dupont Teflon carpet protector that can be used on carpets and upholstery to help prevent future spots and stains. Ask one of our carpet cleaning technicians how it works! We are committed to our Castle Rock homeowners, which is why we offer our Spot Removal Guarantee and Pet Stain Odor removal.
At TLC Carpet Care in Castle Rock Co, all of our prices are transparent and fair, and we include all of our services in one price so that there are no bait and switch surprises at the end of our visit. Our fees include furniture moving, pre-treatments, and deodorizing. If you are concerned about certain areas in your carpets, our carpet cleaning technicians will do a pre-inspection, giving you a walk thru to point out areas of concern.
When you call TLC for your carpet cleaning, rug cleaning, or upholstery cleaning with TLC Carpet Care, we give you a quote up front. We tell you, the exact time we expect to arrive within a one hour time frame, and how long we expect the job to take. Upon arrival our clean-cut, uniformed technicians will walk with you and review all spots, stains, and areas of concern that require special chemical treatments. We listen to you let you know what results to expect. Before we start we review with you the exact price for the job. At TLC Carpet Care, you can expect great quality and value.
For more info on Call TLC Carpet Care Your Local Carpet Cleaner, call us at 720.314.0178 and you can also visit us at tlccarpetcare.net