Benefits of Carpet Cleaning: Carpet Cleaning Castle Rock Co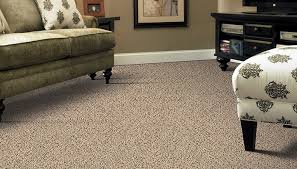 Homeowners in Castle Rock Co know that carpet cleaning isn't just about the looks or extending the life of your carpet or upholstery. It is also about the health of your family members. Because indoor air that contains dirt, pollens, fungus, bacteria, bed bugs, air pollution, cigarette smoke, car exhaust fumes and thousands of other pollutants and toxins enters our home in many ways, carpet act like pool filters that can absorb many of these dangerous air flow toxins and carcinogens. Annual professional carpet cleaning of your carpets and upholstery can help remove these contaminants and leave you with a indoor environment and clean carpets.
How to Choose A Carpet or Upholstery Cleaning Company: Carpet Cleaning Castle Rock
Our experienced carpet cleaning technicians know it's important to have your carpet cleaned on a annual basis. Most carpet manufacturers like Shaw Industries recommend hot water extraction or steam cleaning which is what TLC Carpet Care specializes in. In order to prevent damage and preserve carpet fibers from damage, most carpet manufacturers recommend you have your carpets professionally cleaned at least every 6 to 12 months and even more depending on your circumstances. The IICRC recommends that your carpet be cleaned based on your lifestyle and household as follows:
Two people living in a household: carpets should be cleaned one to two times per year.
Two people living with children: carpets should be cleaned three times a year
A family living with kids and pets: carpets should be cleaned twice a year.
A family living with with young children or multiple cats and dogs: carpets should be cleaned every quarter. For people who have shedding animal hair such as cats and dogs, or allergies and respiratory conditions; carpets may need to be cleaned more often.
As a local carpet cleaner here in Castle Rock Co, TLC Carpet Care can evaluate your carpets and offer our cleaning schedule recommendations. For more info on Benefits Of Carpet Cleaning call us at 720.314.0178 for more info and to book your next appointment and you can visit us at tlccarpetcare.net