Area Rug Cleaning Process: Carpet Cleaning Castle Rock Co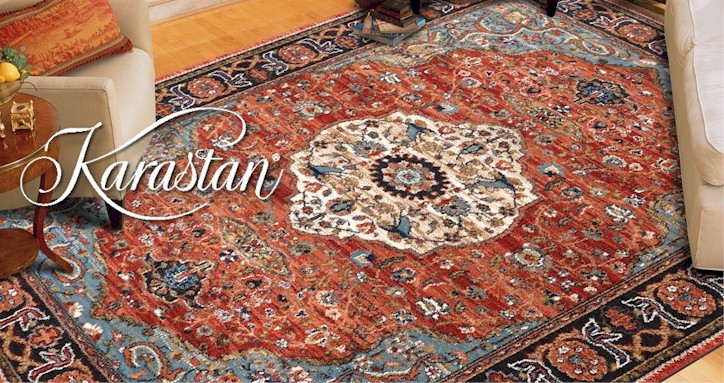 ---
A beautifully styled, fashionable area rug can add charm to any room, but no matter what type of area rug you have, it is important to protect your investment with proper cleaning for your individual rug and its fabric. Vacuuming alone doesn't clean your area rug thoroughly. TLC Carpet Care in Castle Rock Co recommends a thorough area rug cleaning at least once a year to remove built up soils, and spots and spills, and pet hair that are trapped in your area rug fibers. Regular area rug cleaning will extend the life and beauty of your area rug.
No matter the type of area rug you own, TLC Carpet Care can clean your area rug on-location or in our shop in Castle Rock Co.
On-Shop Area Rug Cleaning Steps:
TLC Carpet Care are highly trained to identify, test and evaluate your particular area rug for fiber identification, and proper on-location cleaning protocol. Having your area rug cleaned in your home is a fast, safe and more cost effective way to keep your area rugs looking like new.

During our on-site area rug cleaning process, we pretreat and extract the soiling and spots from your area rug. We use hot steam extraction with a safe carpet cleaning formula that leaves no soaps in your area rug. Because of our ProChem truck mounted carpet cleaning equipment, we are able to remove 90% the moisture in your area rugs so your rug fibers are barely damp. Depending on the fiber and the air circulation in your home our drying time is approximately 6 to 8 hours.
TLC Carpet Care to set up an appointment for your in-home area rug cleaning today.
Shop Cleaning Process:
It's best to remove your area rug from your home or office for a shop cleaning at least once a year so that both sides of the rug may be professionally cleaned. This process is especially helpful if you have hardwoods and cleaning at your home is not a proper cleaning environment.
Our Shop cleaning includes:
Inspecting

: We look for fiber content to determine the type of cleaning process recommended.

Vacuuming

: This step is essential to prep the are rug for the best cleaning results possible. As soil gets embedded into this type of area rug, the fibers are susceptible to damage. By vacuuming the area rug, the dust within the foundation is brought to surface to be removed.

Pretreating

: This step allows for the pretreatment of the area rug and breaks-up soils to allows for the full removal of both stains and most pet odors.
Enzymes: Our enzymes is made from the best formulas , and are specially created to not only thoroughly cleanse the rug, but also to kill all bacteria.

Acid Rinsing

: By using a acid rinse water, all chemicals are neutralized from the rug, removing any carpet cleaning chemicals that could cause damage to the rug.

Conditioners

: This process allows for the conditioning and softning to be enhanced as well as revitalizing colors in the rug, much like conditioning human hair.

Air Drying

: After sending the rug through the cleaning process it is hung in our shop for the afternoon. This allows for all water to be released, avoiding any risk of dry-rot.

Fringe

bleaching

: The fringe is given separate attention with thorough cleaning and rinsing, leaving the fringe sparking white.

Raking

: A final Raking is done to plush the fibers and consistency of the rug.
For our Area Rug Cleaning Steps, call TLC Carpet Care at 720.314.0178 to schedule a pick up time. We will carefully bring your rugs to the shop in Castle Rock Co and return them washed, dried, and delivered back to you within about 7 business days. Feel free to visit us at tlccarpetcare.net