A List Of Carpet Cleaning Services By TLC Carpet Care: Carpet Cleaning Castle Rock Co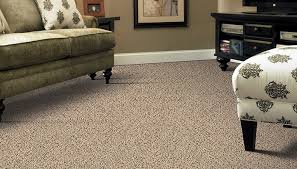 Pet Contamination Stain and Odor Removal
No matter how careful we are with our carpets eventually pets, kids, and accidents can happen. The most common reason people in Castle Rock Co clean their carpets is pet urine, a real issue, because it leaves a residue of urine salts in the backing of the carpets which never "dry", causing the bacteria to release ammonia gasses in the air and the odor will constantly release when these urine salts are exposed to any type of moisture, especially at during high humidity. TLC Carpet care's two part Pet Enzyme Solution is what you will need to reverse the problem, as it is formulated with natural enzymes that will "digest" the urine salts until they are all gone eliminating the bacteria and odor problem. TLC's services are guaranteed remove pet most odors.
Spot & Stain Treatments
No one has pioneered more stain chemicals than TLC Carpet Care. Kool Aid® and other difficult stains such as coffee and tea are often completely removed or barely visible after we apply our unique removal methods. Show us your spots and stains and let us give you our expert evaluation.
Baseboard Cleaning
TLC Carpet Care will gently spray down your baseboards during the pretreating process.
Tile & Grout Cleaning
TLC Carpet Care can rejuvenate and remove years of buildup between tile and grout…We can reseal it for increased protection and easier maintenance cleanings.
Grout Sealing
Does your grout look lines dingy or just dull? TLC Carpet Care has the capability to color your grout lines make them look new again. Sealing grout will give your grout added protection against future spills and stains.
Oriental and Wool Area Rug Cleaning
TLC Carpet Care in castle Rock Co Offers Oriental, Wool and synthetic rug cleaning.
Upholstery Cleaning
Let us TLC Carpet Care clean and protect your sofas and chairs. After identifying the fabric and testing of color fastness, we use a truck-mount cleaning machines with safe solutions and chemicals specifically formulated for your sofas and chairs to give the best and proper cleaning. Whether they are natural, synthetics, wool, or natural fibers, TLC Carpet Care will make them look great!
For more info on A List of Carpet Cleaning Services By TLC Carpet Care call TLC Carpet Care today at 720.314.0178 and you can also find us at tlccarpetcare.net