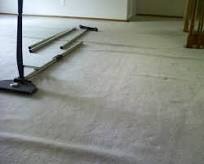 When to Request Carpet Stretching and Repair Services
After using your carpet for a period, the effects of wear and tear will start to show on the material. If the textile is still strong enough, you may want to repair the worn-out parts rather than replacing the entire fabric. However, if you are to get value for money, you should know when to go for carpet stretching and repair in Castle Rock, CO.
In case of cuts and damage
Perhaps one of the most common signs that you need to contact a carpet repair company is when you notice cuts and damage on the structure of your carpet. We specialize in restoring carpets that have cuts and damage to their structure, leaving them looking beautiful and in good condition again.
Stained and stinking carpets
When your carpet is excessively stained or is stinking, it may be time to contact us. Apart from cleaning the stained spots, we can also repair them. This will largely depend on the size and nature of the stain. One of the advantages you will enjoy is having access to experts in carpet stretching and repair.
Fading and discoloration
Fading and discoloration of the surface of your carpet will steal its glow, leaving your home looking dull. Our carpet repair services are designed to ensure that the original color of your carpet is restored.
Lumps and wrinkles
Carpet stretching will also come in handy when there are wrinkles and lumps because of heavy objects that rested on the surface for a long time. Our experts will ensure professional stretching and repair in Castle Rock, CO that helps to get rid of the uneven surface.
All in all, caring for your carpet by cleaning it regularly, avoiding direct sun on the material and using the right cleaning products will ensure that it lasts long. For more information on how to care for the fabric as well as repair services, kindly get in touch with us.