What To Do When Your Carpets Get Flooded? Carpet Cleaners Castle Rock Co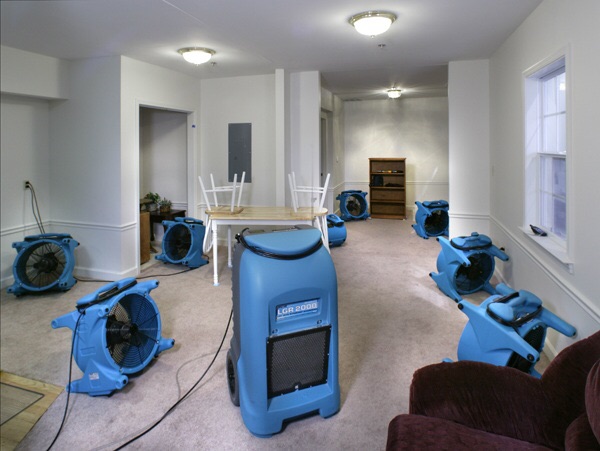 As a homeowner one of the most stressful events you can experience as a homeowner is when your carpets get flooded!!!
Hi I'm Kyle Dillon the owner of TLC Carpet Care in Castle Rock Co. Were not just a carpet cleaning company but we also can assist with water damage. I'd like to share a few things in the event that this should happen to you, but first let me share the most common things that may cause a flood within your home.
The most common causes of flooding from within the home is frozen pipes. This is usually related to external temperatures. The only thing you can do is make sure your inner walls are well insulated, thou this seems impractical once the home is already built, however if your building a home from the ground up this is certainly note worthy. Another common cause of flooding can come from external sprinklers and window wells. having window well covers can do a lot to prevent such flooding from these possibilities.
I could literally write a book on this but let me try to simplify this as much as possible.Upon finding a flood carpet the first thing you want to do is find the cause. If its from a frozen pipe it won't be hard to find the general location. I would recommend shutting down your homes water supply. The next thing you'll want to do is call a plumber to assist you with the frozen pipes. Second you'll want to call a Flood Restoration Company like TLC Carpet Care in Castle Rock Co. They will be able to begin the process of extracting water from the carpets and padding and setting up fans and dehumidifiers for the drying out process. TLC Carpet Care will also be able to take dry wall readings to see if you have moisture in your walls. You'll want to do this ASAP not just to limit damage but the insurance company will want to see you exercise your due diligence.
While you waiting you'll want to remove any furniture or belongs that are making direct contact with the carpets as to once again prevent furniture bleeding or damage to your personal property. Keeping kids and pets off the flooded carpet as well would be a priority.
Will Insurance pay for the damage?? Well this is actually very simple question to answer. If the flood is caused by some interior problem within the walls of the home then the answer is yes, however if the flood comes from excessive water from rain or snow run off or any other exterior event then the answer is NO.
Can I take care of this myself well unless you have the knowledge of water damage remediation, and have the equipment, tools, carpet cleaning experience, well I could go on but the answer is NO. A shop vac is not the answer and if its not properly and professionally done then you will not just have a flood problem but a mold problem as well.
Call TLC Carpet Care in Castle Rock Co in the event that you have flood and water damage. 720.314.0178