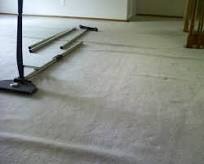 When you feel that carpet stretching and repair in Castle Rock, CO should be done in your home, and when you want to know that by having it done it will make your home look much better, you should hire us. You should check out the work that our company has done before and see that we are great at what we do. Our company cares about the carpets in each home that we work in, and you can trust us to do what is right for your carpets. So, hire us when you want this done, and you will feel grateful that there is a company like ours out there.
You might have felt a bit lost as to what to do for your carpets. Maybe you weren't sure if you had to replace them altogether or if the carpet stretching and repair was even possible. But, once you hire us, you will know exactly what can be done. And you will trust us to make all of the right decisions and do the right procedures for your carpets. You will trust us to make them look as good as new because that is what our company does to all the carpets that we work on.
You are going to feel great about your home once you have us do the carpet stretching and repairs in Castle Rock, CO. Our company will be quick to get this done, and we will be careful to get it done right. You are going to love everything about how the carpets look and how your home appears in general once this work has been done. Our company will make sure that your carpets are in better shape than you had thought that they could ever be again, and you will love us for doing that.