Upholstery Furniture Cleaning Services: Castle Rock Co
TLC Carpet Care in Castle Rock Co, Upholstery Furniture Cleaning Services is the first and most qualified steam cleaning company in Castle Rock Co. We are fully Licensed, Trained and Certified there the IIRCRC From our safe and non toxic cleaning products to our sustainable dumping practices TLC Carpet Care in Castle Rock Co Upholstery Cleaning uses ONLY Ultra-Premium cleaning chemicals that possess far superior cleaning capabilities, are non-toxic, Bio-Degradable, non-irritant and safer for your families home and environment .
Sofas, arm chairs and other chairs items receive a lot of attention, especially in a home with children or pets.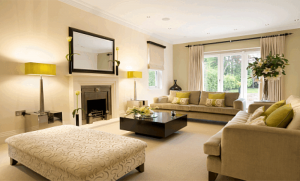 Although dirt and stains are inevitable in a home, they don't have to be permanent. Upholstery Furniture Cleaning Services cleaned by TLC carpet Care in Castle Rock Co will look and feel good as new. There are many different types of leather and they need to be cleaned a special way. Our technicians are specially trained to clean and protect leather as well.
TLC carpet Cares carpet cleaners uses the power of truck mounted carbonation to lift dirt and soil to the surface of your fabric upholstery where it is sucked away using our powerful Pacific cleaning systems. The secret to TLC Carpet cleaner, drier, and healthier Upholstery Furniture Cleaning Services is the millions of tiny effervescent cleaning chemicals in our carpet cleaners his cleaner uses the power of a carbonating solution to penetrate deep into the base of the fabric, literally exploding dirt and grime off of the fiber's surface. Hot water above 200 degrees is then used to extract the dirty particles on the surface where they are whisked away. One great benefit TLC Carpet Care can offer when cleaning your carpets and upholstery is that we use safe, non-toxic products that do not leave behind dangerous soap residues. This is especially important with upholstery because of the frequent contact with skin.
TLC carpet Care in Castle Rock Co Services offers Great Advantages:
Safe for all kinds of upholstery–including some of the finest natural fibers and the hardiest synthetics.
Safe for family members and pets.
A money saver because TLC Carpet Care leaves no dirt-attracting residues which can prematurely re-soil your upholstery.
Great for auto seat interiors, boat interiors, office dividers, furniture and any upholstered item.
TLC's fabric Protector shields your upholstery and carpets by forming a water and oil repellent barrier on the surface of your fibers and upholstery material.
Specialty leather cleaning service with products endorsed by more than 200 tanneries and leather manufacturers.
You probably spent a great deal of time (not to mention money) choosing just the right carpet cleaner and furniture for your home. The look and the feel of quality furniture is something we wish would last for a long time. However, most homeowners don't just keep their furniture as pieces of art. They are well used and a pernament part of fixtures in our homes.
To make sure the investment is worth it, there are a few things that should be done when it comes to caring for your furniture.
One of the best ways to prevent colors from bleeding or fading is to keep your Upholstery Furniture Cleaning Services a chance to work and keep them out of direct sunlight.
Vacuum your upholstered furniture as much as possible. Remember, dust settles on upholstery just as much as it does on a hard surface such as a floor or a shelf of knickknacks.
Avoid leaving newspapers on your furniture. Ink can accumulate and is very hard to remove.
Don't cover your upholstery with dark-colored blankets or sheets. The dyes can rub off onto other fabric when dry or bleed when wet.
For high-use furniture, it's a good idea to beat the cushions (often) and then vacuum and rotate them. This can help in distributing the wear. Do not remove cushion covers for dry Upholstery Furniture Cleaning Services or machine washing even if they have zippers
Call TLC carpet Care's carpet cleaners today 720.314.0178