TLC Carpet Care's10-Step Carpet Cleaning Process: Carpet Cleaning Parker CO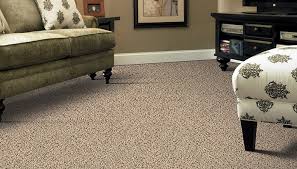 ---
Step 1: Pre-Inspection – TLC Carpet Care's carpet cleaning technician will provide a walk through inspection with you to see what your concerns maybe by identify spots and stains, carpet damage, and potential permanent stains.
Step 2: Pre-Vacuum – TLC will provide a vacuumed with a commercial grade vacuum to remove hair and debris and dry dirt.
Furniture Moving – TLC Carpet Care in Parker Co will move Sofas, chairs and end tables will be moved upon request. Heavier furniture, such as beds, china hutches and dressers drawers are left in place do to insurance reasons. Furniture will be protected with protective blocks and tabs. you can remove them the following day once the carpets are dry.
Step 3: Pre-Treating – All areas of the carpets including spots are pre-treated for thorough removal.
Step 4: Pre-Spray – Traffic areas are pre-treated with a bio-break enzyme treatments.
Step 5: Grooming– Your carpets will be groomed with a carpet rake or rotovac 360 machine (depending on soil level) to further loosen traffic area soil.
Step 6: Steam and Rinse – Once the dirt and soils have been loosened, our state-of-the-art ProChem truck-mounted hot water extraction carpet cleaning equipment will thoroughly flush the carpet pile. Pressure at 500 psi and heat over 200 degrees are regulated to prevent the carpet from being over-saturated.
Step 6a: Neutralize with Acid Rinse – The pH of your carpets are really important to neutralize and balance on every carpet and upholstery cleaned. This is one of the most important carpet cleaning process according to the manufacturers of carpet. It is applied after the extraction & acid rinse process or a post spray will be used.
Step 7: Post Spot Treatment – If any spots are not removed during cleaning process, TLC Carpet Care's carpet cleaning techniques are implemented. Note: Potential permanent stains like paint and dye, as identified by carpet cleaning technician may not be removed.
Step 8: Post Grooming – The Carpet pile is set in raked in one direction to aid the carpet drying process and pile flow.
Step 9: Speed Dry – High quality air fans are available for rent and placed on the carpet to quicken the drying time.
Step 10: Post Inspection – TLC Carpet Care's carpet cleaning technician will walk through your home with you to make sure that you are completely thrilled with the job.
For More Info On TLC Carpet Care's 10 Step Carpet Cleaning Process call TLC Carpet Care in Parker CO today at 720.314.0178 and your can also find more info on our website at tlccarpetcare.net