TLC Carpet Care';s Bio-Break For Castle Rock Co: Carpet Cleaning Castle Rock CO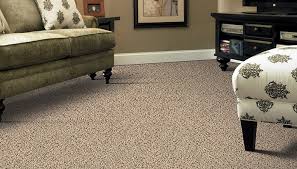 TLC Carpet Care is an IICRC certified carpet cleaning company in Castle Rock Co that specializing in a multi-step carpet cleaning process that is for all of Castle Rock Co homeowners and clients. However, TLC Carpet Care also provides different House cleaning packages to meet whatever your carpet cleaning needs and budgets may be. TLC Carpet Care's carpet cleaning processes make carpets look like new gain and because TLC Carpet Care uses a bio break solution that is non-toxic and environmentally safe.
TLC's Carpet Cleaning Enzymes
We achieve a "like new" condition with our multi-step RotoVac 360I deep carpet cleaning process in our House Cleaning Packages cleaned by our IICRC trained carpet cleaning technicians. Our Bio-Break carpet cleaning solution is combined with a special gentle grooming process; two of the multiple steps we perform which are unique in the carpet cleaning process.
Bio-Break
Bio-Break is the most advanced carpet and upholstery enzyme in the carpet cleaning industry, providing the ultimate cleaning power breaking up the most difficult stains. Bio=Break formulated with enzymes and fabset that will leave your carpets and upholstery soft and bright. Bio-Break is a colorless, odorless, non-toxic, totally suds-free formula that leaves no soapy, sticky high ph residue.
Advantages... Bio-Break is designed with an enzyme to penetrate and dissolve the toughest grease, protein, dirt and oil stains FAST! bio-Break will replace practically all of your store bought carpet cleaners. Bio-Break will actually keep your carpet clean for longer because there is no high ph residue left in your carpets for soil to stick to. Bio-Break is environmentally safe, and today, that's a concern for all of us. Spotter bottles and refills are available.
Hot Water Extraction
TLC Carpet Care in Castle Rock Co uses the "Hot Water Extraction" method. This method is required by Shaw Industries, the world's largest carpet manufacturer. This procedure is gentle on the carpet, yet very effective in thoroughly cleaning them.
For more info on TLC Carpet Care's Bio-Break For Castle Rock Co call TLC Carpet Care at 720314.0178 or visit us at tlccarpetcare.net