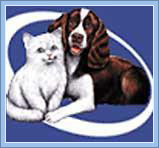 People love their pets but do not like the odor left behind by their accidents. Professional carpet cleaners can perform pet urine and odor removal in Castle Rock, CO services. They have special cleaning products for pet urine and odor removal so a person can enjoy their pets and a fresh smelling home at the same time.
The trained professionals use the PURT system as part of their pet urine and odor removal in Castle Rock, CO. This system contains special cleaning products that can get deep into the carpet and break up the molecules that cause the odors. This will also remove bacteria that have become trapped in the carpet.
There is a process that the trained professional will follow. They will inspect the carpet with an ultraviolet light that will show them any problem areas. The carpet will then be pre-rinsed with a hot carbonating extract to move any urine crystals that have become trapped in the carpet fibers.
Once the carpet is cleaned the odor removal PURT product will be applied. This will travel all the way to the carpet pads and even the sub flooring to move odor. Many ordinary products cannot reach this and are not effective. This special cleaner will break down everything in the carpet that causes odor within the next 36 hours. Once the carpet has dried the odor will be gone. The carpet will be left looking clean and smelling fresh.
The professionals carpet cleaners want to make sure that the people living in the home are healthy. That is why they take so much time making sure the carpet is clean. All the products that they are safe and nontoxic. These products are safe to use around children and pets. These products will make sure the carpet is odor free and all the bacteria is removed.