How To Repair Carpet Burns: Carpet Repair and Stretching Castle Rock Co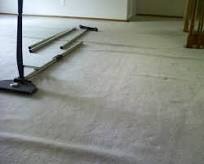 If your carpets or are rugs have a carpet burn and you have some extra carpet that we can use to do a patch with, call TLC Carpet Care in Castle Rock Co can help! Call us right away for any and all carpet repair and stretching services in Castle Rock Co.
How TLC Carpet Care can Fix Carpet Burns
Nobody wants look at a burned carpet there quite the eye sore but accidents happen sometimes and these burns are common cause of cigarettes and also nevi to fireplaces. You might think that once a carpet gets burned that theres nothing you can do and the carpet needs to be replaced. What you might not know is that you can hire a professional carpet repair company like TLC Carpet Care in Castle Rock Co for service to save you time and money! Hiring a professional carpet repair company to fix carpet burns due to iron or cigarettes or fireplaces can be an easy way to fix your problem and it's also very affordable! However, what else can you do in order to repair carpet burns?
If your carpet burn wether big or small, there are do-it-yourself options that you can follow. Below are some carpet repair tips from TLC Carpet Care:
Fixing a Carpet Burn in Your Carpets
Get your scissors or carpet knife and cut the burn part of the carpet carefully. Don't cut too deep oil the padding.
Cut some carpet fibers either from a closet or wall or if you have a carpet reminate.
To cover the burnt spot, paste the carpet fibers with carpet glue.
How to Get Burns Out of Carpet? Just follow the steps below:
Cut out the burned part of the carpet with scissors or carpet knife.
Clean the damaged area with the use of mild carpet cleaning chemical and sponge, and then rinse it thoroughly.
Make use of the remnants and cut out an area of the carpet which is larger than the burned area. Make sure that the colors of the carpets are compatible with each other.
Paste the new cut carpet into the burned area.
Cut around the edges with your carpet knife. Make sure you will not cut thru the carpet padding.
Check whether the new piece of carpet is fitted. If for instance the cut carpet is slightly off, you can trim it out until it perfectly match with the burned area.
To glue the new piece of carpet, you can make use of a double-sided tape or glue gun. Leave it for several hours until it finally dries.
How to Fix Cigarette Burns In Carpet
When it comes to correcting cigarette burns in carpet, follow the steps below:
Through the use of a sand paper, slowly sand away burn marks in the fibers.
Use of a vacuum cleaner to extract the extra residue.
Cut the black carpet fibers in the carpet with carpet knife.
If you have seen visible scorch marks, apply a peroxide solution to remove them all, containing 10 parts water and 2 parts hydrogen peroxide.
Make use a cloth to blot the affected area. Make sure that begin outside going to the middle part.
After this process, rinse it with water and blot dry.
Wait until it dries completely.
Through following the easy and simple ways given above, it will now be easier for you to solve or fix carpet burns. If you're not comfortable repairing your carpet yourself or the damage to the carpet is too great, for How To Repair Carpet Burns call TLC Carpet Care in Castle Rock Co today 720.314.0178 or visit us at tlccarpetcare.net