Expert Grout Cleaning: Carpet Cleaning Castle Rock Co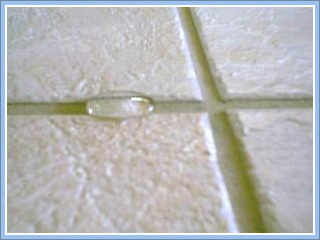 Did you know that builders never ever seal grout. Chances are when you bought your new home you thought ok I know I"ll need to clean my carpets but you probably never thought about your grout. The greatest problem with grout is its the most proud thing on earth or at least in your home and chances are its not just on your floors but in your showers and back splashes as well.
At TLC Carpet Care in Castle Rock Co were not just the carpet cleaning experts were also Expert Grout Cleaners. TLC Carpet care has the machines and specialized tools to help with your tile and grout.
Can I clean the grout myself well you certainly can try. Chances are a mop and bucket won't do the trick. No if your really up to the to some elbow grease you can get on your hands and knees with a tooth brush. Thou that won't do much and your probably won't last five minutes. So its time to cal Expert Grout Cleaners at TLC Carpet Care.
TLC Carpet Care has two methods to cleaning grout. First method is all about steaming the grout. First we sweep the floor then pre-spray the grout with a alkaline based cleaner and then use rotary tool that connects to the machine that steams the grout directly and flushing out all the debris in the grout. Steaming has its limitations as far as how aggressive it can be done as it also can compromise unstable grout.
Another method of cleaning the grout is an all out restoration. It's the opposite of alkaline. it's an acidic approach were we apply an acidity that peals a fine layer of the grout surface to get to new grout. This process is for grout that in an oxidized state and that can no longer be cleaned with an alkaline treatment.
Wether your grout has been properly sealed or not don't waste time having your grout properly cleaned annually. You may say well it doesn't look that dirty but by the time it does you will have went along ways to allowing to stain.
Call TLC Carpet Care in Castle Rock Co. Were not only experts at carpet cleaning but also the experts at grout cleaning.