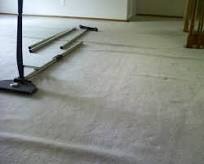 As the years go on your carpet needs some Tender Loving Care to restore it back to its original condition. Especially, after facing decades of children and pets leaving their special presents behind. From dirt being tracked into the house to those who liked chewing on your rug, all these things tend to put wear and tear on a carpet. Good news Though! It can be restored to look like new with the help of a professional carpet stretching and repair in Castle Rock, CO service provider.
Give your carpet a new lease on life by hiring someone who's experienced to handle this kind of work. Helping it to get back that luxurious appeal it once had when first installed. Stretching the rug and/or carpet to make it nice and snug, trimming things up afterward, giving the appearance of freshly carpeting. Furthermore, for those that are in poor condition, a carpet stretching, and repair company is equipped with all the necessary tools to fix this problem as well.
Telltale Signs of a Carpet That Needs Stretching
* Carpeting is pulling away from the tracking of floor
* Seams are becoming loose and frayed
* When the carpet itself is less firm
* If it becomes crinkled and disheveled
* When carpeting is pulled up at the edges
If your carpet is showing any of the above signs of aging, then you may want to consider having a professional check it out.
The Carpet Stretching Process
A carpet stretching, and repair in Castle Rock, CO person will come out to the property and do a thorough examination of your rug. Checking for problem areas and determining the best methods to use on it. In some cases, they'll need to replace the tacking strips with new ones, to get the carpet back into place.
Conclusion
Hiring a carpet professional to restore your rug will not only beautify the home, it's also a way to freshen it up as well. Some other services that most companies have to offer is pet stain & odor removal, tile & grout cleaning, and furniture & upholstery cleaning. Keeping your options open to a total home restoration.