Carpet Cleaning Solutions: Carpet Cleaning Castle Rock Co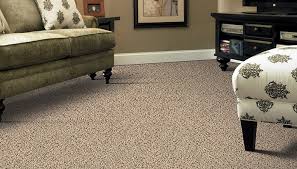 Carpets suffer a constant activity of foot traffic in and out on daily basis and take on constant wear and tear from dirt and soils and everything in your home or store front property. While they are made to take a beating, they are also great at acting as a stained and allergen filter collecting everything , which isn't something that good for a carpet. A professional carpet cleaning company like TLC Carpet Care in Castle Rock Co helps to maintain the carpets longevity and improves air quality by removing thousands of chemicals including mold, bacteria, dust, mildew, tar and oil and allergens that have been buried deep within your carpets fibers. These organic chemicals and dirt can cause serious health risks for those living with lung disease in or visiting any home or business.
TLC Carpet Care has the carpet cleaning solutions to your home and store front property, such as:
Stain Removal Treatment

Urine Stain Remover

Pet Odor Removal

Removes many Allergens From Pet Dander

Kills Dust Mites

Removes Mold and Pollen

Changes Air Quality

Rental Carpet Cleaning

Air moving Fans

Acid Fiber Rinse

Water Damage Services

Rust Removal

Upholstery Cleaning

Deodorize/Sanitize Carpets and Upholstery

Fine Rug Cleaning

Oriental Rug Cleaning

Wool Rug restoration

Carpet Stretching

And More
The exceptional carpet cleaning services TLC Carpet Care will improve the carpets overall appearance and cultivate a healthy indoor air environment, and extend the life of your carpets. Some carpet cleaning companies use various soaps that leave residues and harmful alkalis in your carpet or upholstery. At TLC Carpet Care, each service utilizes a natural carpet cleaning solution and an acid rinse to remove any remaining solution.
For more info on Carpet Cleaning Solutions call TLC carpet Care at 720.314.0178 and visit TLC at tlccarpetcare.net