Carpet Cleaning Services and Options; Carpet Cleaning Castle Rock Co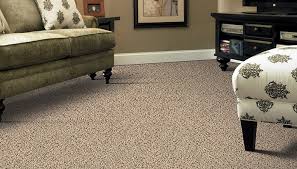 TLC Carpet Care's carpet cleaning professionals in Castle Rock Co are highly trained and experinced to provide the best in service and quality. Hiring TLC Carpet Care's carpets & upholstery cleaning chemicals and powerful ProChem truck-mount carpet cleaning equipment will prove to be with the investment. You can trust our experienced technicians and safe chemicals. We service most all of The Douglas County Area for their carpet cleaning needs including carpet cleaning. TLC Carpet Care has nothing but 5 Star reviews form Google thats to the communities feed back.

► Carpet Cleaning: Our carpet cleaning process includes 13 steps to insure your carpets are as clean as they can possibly be. If you are not satisfied, we will come back as soon as possible re-clean any areas. If you are still not happy we will happily give you a full refund. You have nothing to loose with TLC Carpet Care.
► Upholstery Cleaning: We use very specific chemicals for each kind of upholstered fabrics making sure there properly cleaned. TLC makes them look and smell fresh. It is not uncommon for families to have TLC Carpet Care clean their carpets but not think about their upholstery. We recommend an annual cleaning for all carpet and upholstery. This will keep from voiding your manufactures warrantee, and create a healthier air environment for your family by extracting removing the dirt and dust mites and pollens that are embedded into the fabrics. When you schedule your carpet cleaning don't forget about your upholstery.
► Pet Urine Treatment: TLC carpet care in Castle Rock Co will use bio modifiers to remove the pet odor not just cover it up! Our Pet Solutions package is the number one product in the industry. We use our 200 degree truck-mount degree steam equipment, cleaners and deodorizers to completely remove all the urine salts and odors. On some occasions we have to lift the carpets and replace the padding and clean the base flooring. We will do this only if necessary and will take a few hours to complete. The quicker you call the less likely of the pet urine going down to into the padding.

► Tile and Grout Cleaning:
TLC Carpet Care uses the best tile and grout equipment with our truck mounts to make your grout & tile look new again. Grout gets stained by absorbing the dirt and grease and can be easily oxidized if not properly sealed. Foyers, halls and kitchens are especially prone to the oxidation of the grout. Our truck-mount equipment can flush out all these organic substances. This gives a new fresh look and feel to your tile and grout. It always looks so much better good and for your traffic areas.
► Emergency Flood: TLC Carpet Care in castle Rock Co can be at your house in a mater of hours in the event of any flood and then bill your insurance company providing the water damage is covered on your policy. We have 24-hour emergency service, so call us as soon as possible! It's very important that you call immediately so you can minimize the damage and get the drying process started right away. The longer you let it go the more chance that mold can quickly cause unhealthy environment encouraging bacteria and unhealthy foul odors. If you wait only a few days you are encouraging this perfect breeding ground for unhealthy mold and inside the home air. Just using a shop vac to dry your carpeting is not enough. We need to lift the carpeting and remove the padding and put our fans under it so it can dry top and bottom. Once your carpet is completely dry we will replace the padding and do a professional steam cleaning. Our enzyme treatment cleaning and odor removers will refresh your carpeting to almost new state.
► Fabric Protection: TLC Carpet Care offers Dupont Teflon carpet protection This protection will extend the life of your carpets furniture. When your get spills on your carpets they will be easier to clean up. Dupont Teflon protection also resists many different stains. When we come to your home you can ask us about Dupont Teflon . It creates a barrier to the fabrics so when spots and spills comes in contact with the fabric it will repel it. It's still important to call TLC Carpet Care when this happens so the staining material can be completely removed.
For Carpet Cleaning Services and Options Call TLC Carpet Care at 720.314.0178 and you can visit us at tlccarpetcare.net .