Carpet Cleaning Services: Carpet Cleaning Castle Cock Co
The Carpet cleaning industry has come a long way in the past decades since the days of "shampooing" carpets and do it yourself using high ph soaps, vinegar and ammonia. Our carpet cleaning products are designed for house and commercial and office spaces which are biodegradable and user friendly. TLC Carpet Care leave your carpets thoroughly cleaned rinsed and PH balanced, soft and smelling fresh!
Did you know the carpet manufacturers like Shaw Industries recommends TLC Carpet Care's carpet cleaning process for your carpets using the hot steam water extraction method every year, possibly more frequently depending on your personal habits with kids and pets.
Carpets also dirt, soil and trap dust, pollens, and allergens that can cause or aggravate health concerns. There's no question that carpets last longer and look better with regular cleanings. And that's where TLC Carpet Care in Castle Rock Co can help you with all your carpet cleaning needs.
A Thorough Deep Cleaning: With our steam cleaning method the entire carpet fiber will be cleaned all the way down to the backing of the carpets, not just the surface of the carpets like other carpet cleaning methods. After the cleaning, our state of the art truck mounted units will leave your carpets damp for a few hours so make time for that drying process.
TLC Carpet Care's Services
Maintenance Cleaning: To maintain your carpets in between your deep cleanings we offer our maintenance clean that you can use thru out the year. This is beneficial for your traffic areas rooms with a quicker dry time, especially during the holidays and throughout the winter months.
Furniture Cleaning: Your upholstery may not look very dirty but our services will keep your couches and chairs free of body oils, pet dander, and dust mites.
Stain Removal Experts: Rust Stains pet urine, red wine, rust, oil stains, food stains and tea and coffee spills… No Problem. There are very few stains that TLC Carpet Care can't remove!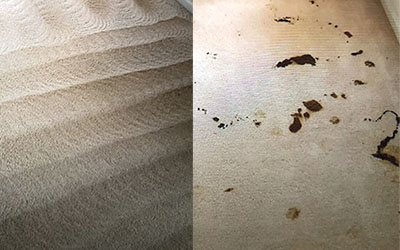 Pet Odor Removal Specialist: Has your dog or cat had an accident? No problem! We can usually remove hard-to-get odors trapped in your carpets.
Dye Removal: Removal for spots of color loss caused by bleach or damaged carpets. Re-dyeing the area of carpet affected by dye loss restores carpet color to the original dye structure making the stain much less visible.
Carpet Protector Reapplication: For added protection apply Dupont Teflon carpet protector against spots and soiling.
For Carpet Cleaning Services Call TLC Carpet Care in Castle Rock CO Today 720.314.0178