Carpet Cleaning Quality Check List: Carpet Cleaning castle Rock Co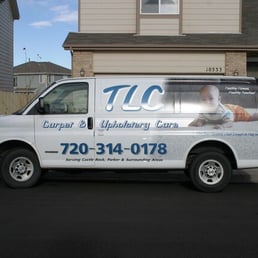 Hi my name is Kyle Dillon and Im the owner of TLC Carpet Care in Castle Rock Co. When you hire TLC Carpet Care you can expect and level of quality service that will ensure that you get the best carpet cleaning experience ever. Here is a list of thing that you should expect. When it comes to carpet cleaning theirs are few things that you should expect from your carpet cleaner.
1 You were greeted with a smile.
2 You received professional and courteous treatment at all times.
3 You were asked about all your carpet cleaning concerns.
4 You were told what to expect from all your problem areas or spots and what can be done to remedy the problems in your carpets.
5 Your carpets and or furniture was presprayed before the carpet cleaning process.
6 Post spot removal was preformed.
7 We were careful bringing in our equipment, eliminating the possibility of scorching or denting your walls or furniture.
8 All corners and edges were cleaned.
9 You were informed about scotchgard protector.
10 We explained possible problem areas during our cleaning.
11 You were given a file folder and shoe booties if necessary.
12 Carpet were groomed and turbo dryers used if necessary after carpet cleaning.
13 Last but not least a walk thru should be done with your tech to ensure that you have received the most thororgh carpet cleaning possible.
Fell free to call TLC Carpet Care today at 720.314.0178 or visit us at tlccarpetcare.net