Carpet Cleaning Poop Stains from Carpets Before and After Pictures: Carpet Cleaners Castle Rock Co
Before After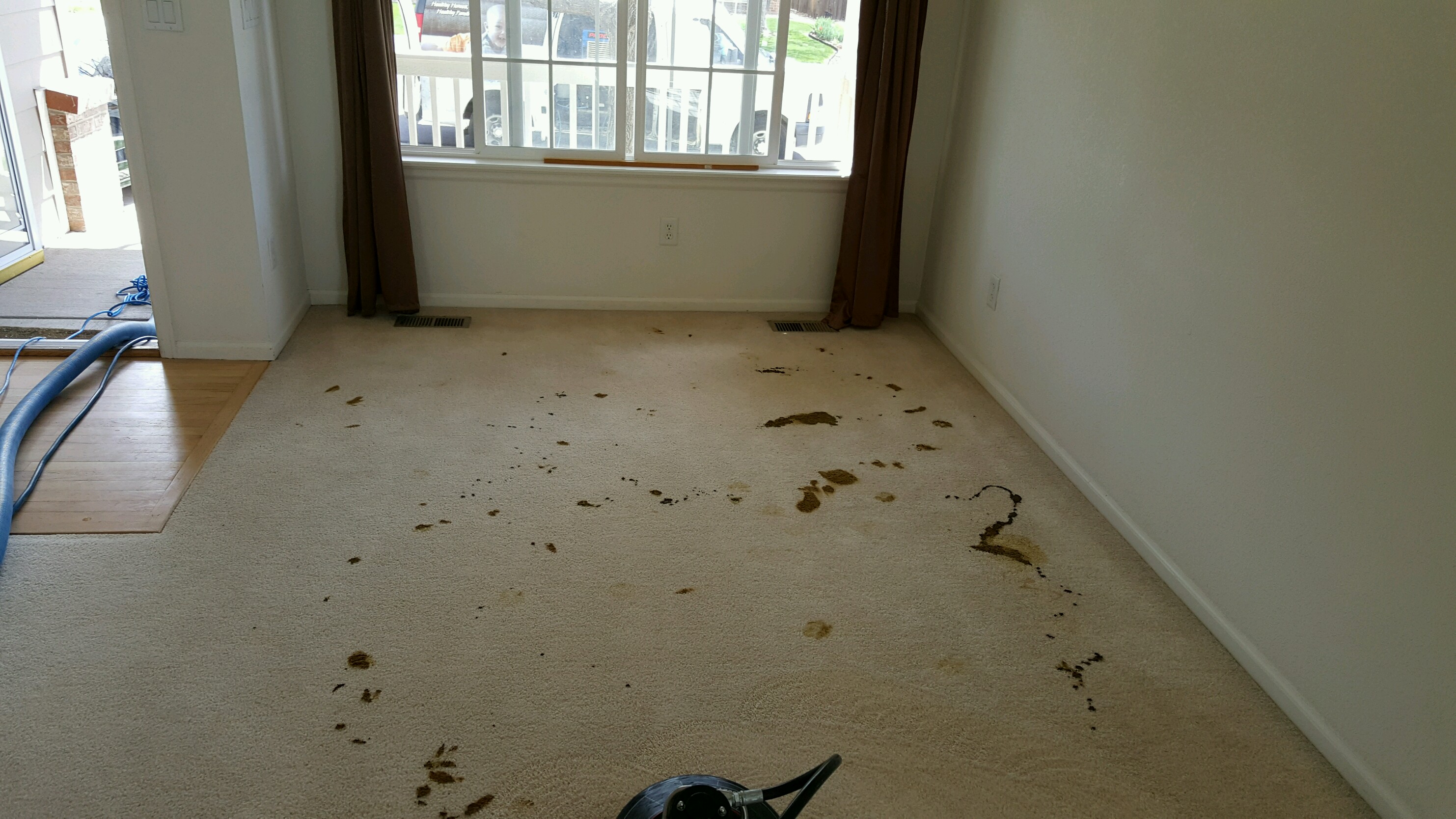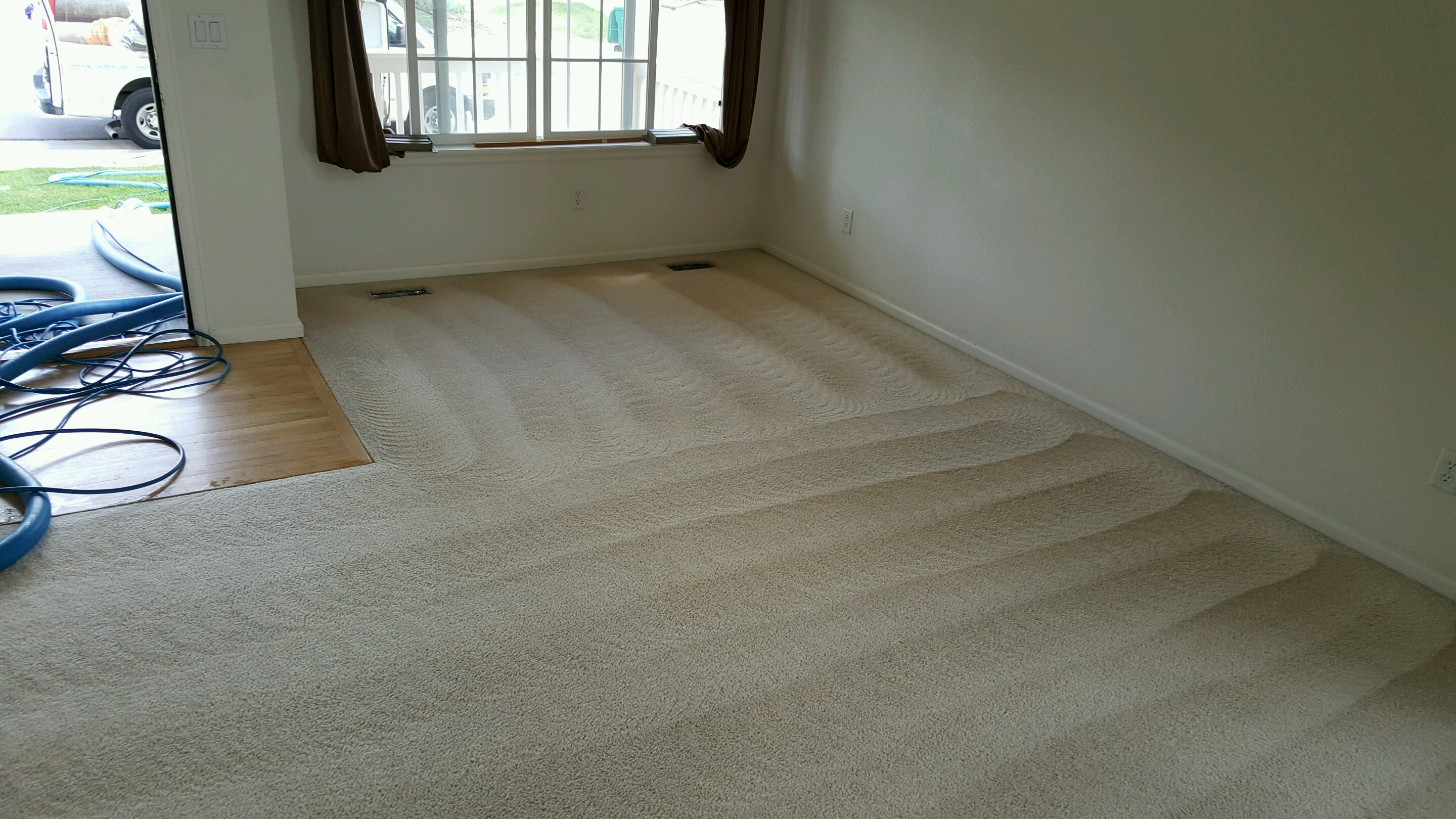 We just love our pets, sometimes we can wake up to a nightmare. You may think I really don't need a carpet cleaner I can clean things myself. Then you come home from Vacation to find this. What do you do? TLC Carpet Care in Castle Rock Co is the best carpet cleaning company you can find when it comes to cleaning up your little family members accidents. We not only can remove these ugly stains we can also kill all the bacteria that these stains leave behind.
When it comes to pet poop stains your going to need a serious carpet cleaning machine. TLC Carpet Care in Castle Rock Co has professional carpet cleaning truck mounts that are mounted in the van. We use the industry's top truckmounts. Pro Chem truckmounts are equipped with the necessary water pressure, soaring heat, and extraction that you need to remove these poop stains from your carpets. The heat will also help kill all the bacteria. When it comes to carpet cleaning the truck mounts do it all.
Another Carpet cleaning process TLC Carpet Care uses is a bio modifier solution. This is an enzyme based product that we apply during the carpet cleaning process. The bio modifier will digest any all bacteria from yours carpets leaving your carpets not just looking great but smelling great as well. Needles to say these type of carpet cleaning stains can have alot of bacteria that can smell up you home very quickly. One thing a bio modifier can do is cause an off gassing. This is a term the carpet cleaning industry uses to describe what happens when bacteria dies off. Its a necessary evil and an indication that its working.
What ever you do don't try this project yourself. if you dint have the carpet cleaning expertise and the necessary carpet cleaning equipment you can actually do more harm than good. You could even possibly damage the carpet and need to replace it.
Call TLC Carpet Care Today 720.314.0178 or visit us at tlccarpetcare.net