Before and After Pics Pet Stains and Pet Odors in Carpets: Carpet Cleaning and Carpet Cleaners Castle Rock Co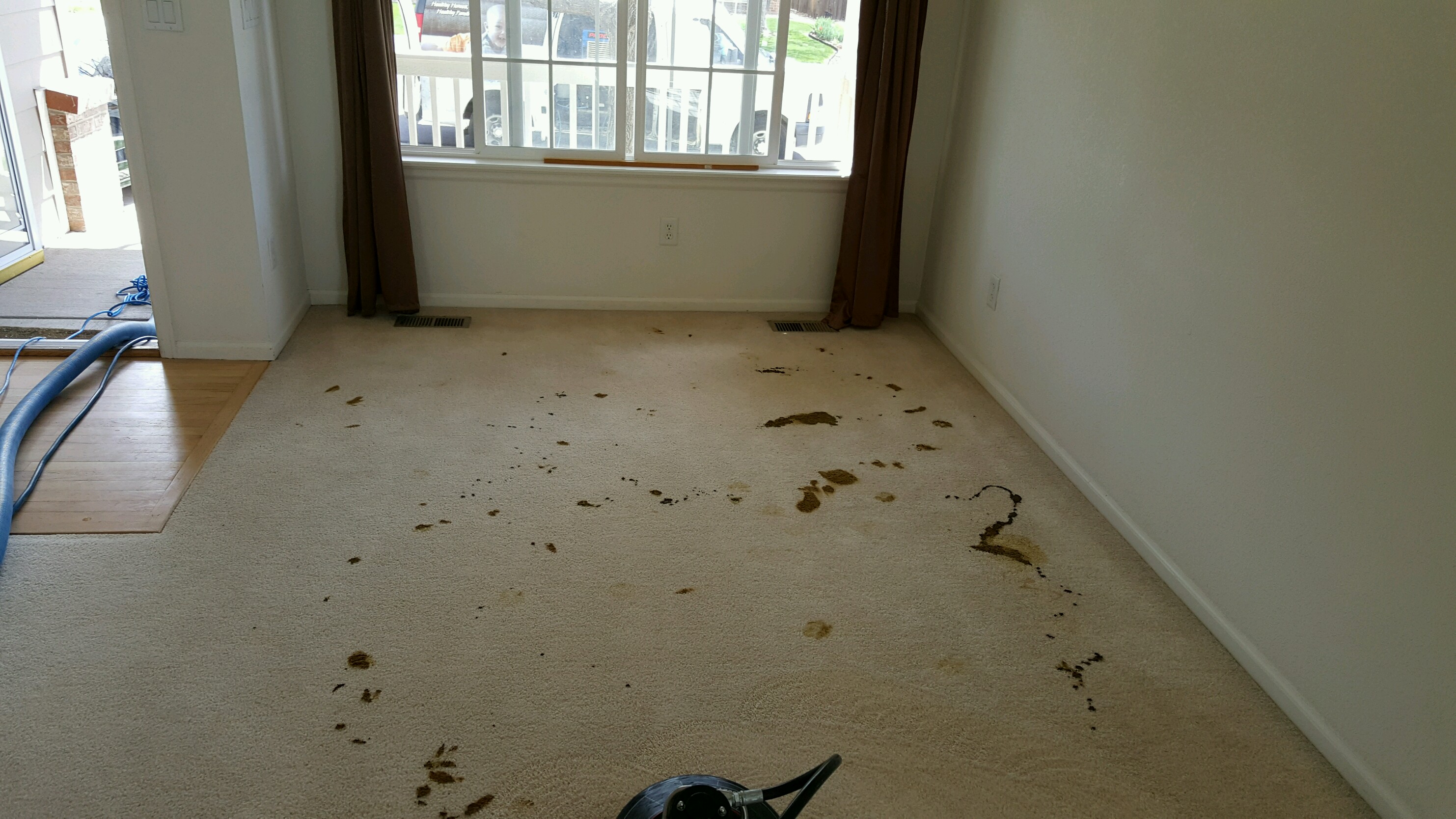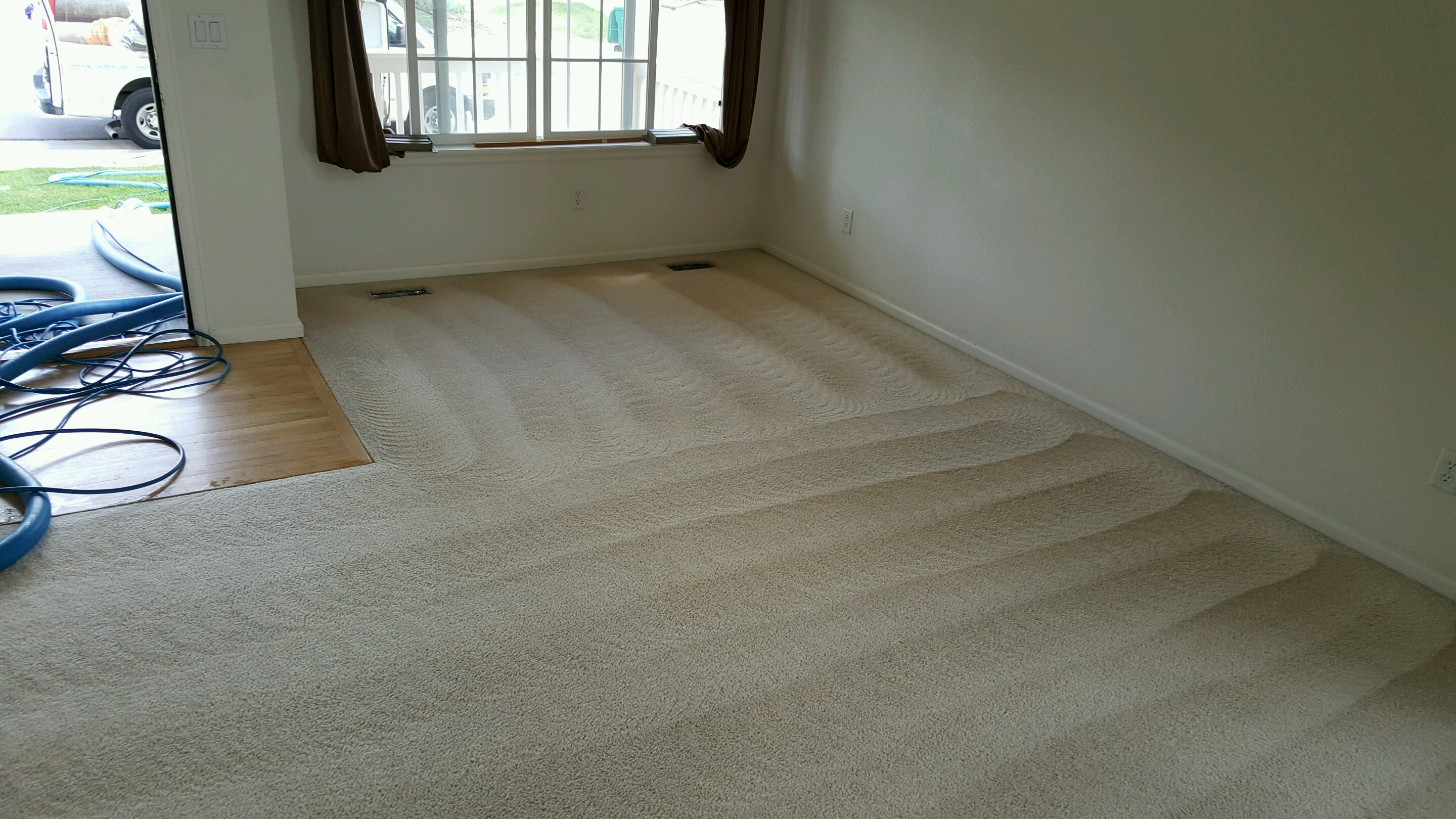 When it comes to our family pets there really more like family members, but oh how family can cause us problems. No matter how well we train them eventually there going to make a mess. When it happens what do you do??
TLC Carpet Care in Castle Rock Co is a Professional Carpet cleaning company in Castle Rock Co thats been serving the Douglas Count Area for the last 18 years. TLC Carpet Care are the experts when it comes to removing pet stains and odors. Call TLC Carpet Care today if you need help with pet stain and odor removal for your carpets, but what do you do until then. First its bacteria and you need to schedule your carpet cleaning appointment immediately. Second when it comes to removing pet odors and pet stains in carpets try to remove any feces that and be on the carpet. Next if its urine try to blot up as much as possible with a towel or white terry cloth. Don't not scrub the fibers in your attempt to clean your carpets and don't put any house hold chemicals on your carpets. Leave the rest up to TLC Carpet Care in Castle Rock Co.
TLC Carpet Care in Castle Rock has variety of bio modifiers that can digest the bacteria that kill the odor. For the stain itself we have time released peroxide based acidities that will remove the stains. TLC Carpet Care also uses a unique cleaning tool called the ROTOVAC 360I that is incredible at flushing out bacteria. When it comes to carpet cleaning for pets TLC Carpet Care is the absolute best carpet cleaning company that you can hire.
Remember last but not least your dealing with bacteria in the carpets that release ammonia gasses in the air. This is not healthy for your family members. Take accept cleaning action TODAY!!!
Call TLC Carpet Care Today and see what out pet odor and pet stain specialist can do do for you. 720.314.0178